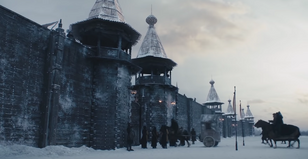 The 
Rus
 are a Varangian-Slavic people living in eastern Europe, specifically the "
Kievan Rus
", "
Ruthenia
", or "
Russia
". Their ethnocultural cousins, the
Scandinavians
, often raided their lands prior to
Ragnar Lothbrok
's discovery of
England
and the beginning of the Viking age. The Rus' have since grown significantly in power.
Community content is available under
CC-BY-SA
unless otherwise noted.