The Sword of Kings is a ceremonial sword, signifying the power and authority of the King of the Danes. It is currently in the possession of King Björn Ironside. 
Whoever is the rightful monarch possesses this to symbolize his power, and is akin to scepters or regalia used by real world sovereigns.
Appearance
The Sword of Kings is long, with a brown-colored handle and hilt, and a distinctive blade. The hilt of the sword is adorned with precious jewels and the blade, mirror polished, is etched with viking runes that translate to "Sword of kings".
As a ceremonial sword, it may not stand up to combat readily; its design and presentation is more ornate than regular weaponry. 
Use
Whilst attacking Kattegat, King Horik showed the sword to his son, Erlendur, saying that if the gods willed it, he would one day possess it as his son. 
After killing Horik, King Ragnar oversaw his new domain on a high cliff, symbolizing his newfound monarchical status.
Lagertha assumed the sword from Aslaug shortly before she killed her in revenge for taking Ragnar as her ex-husband.
Shortly after the Siege of Kattegat, Lagertha gives the sword to her son Bjorn and proclaims him King of Kattegat. He later oversees his kingdom on a high cliff while holding the sword, as his father (who appears to him as a draugr) did before him.
Trivia
Many cultures and kingdoms had ceremonial regalia, such as swords or other items symbolising kingship and regality. Examples include:
- The British St. Edward's Crown
- The Golden Stool of the Kingdom of Asante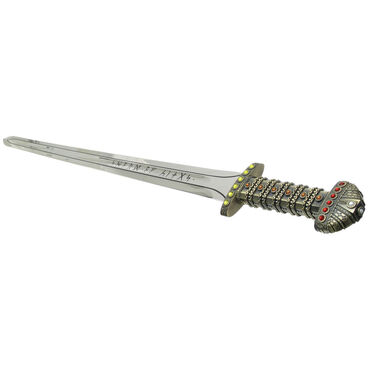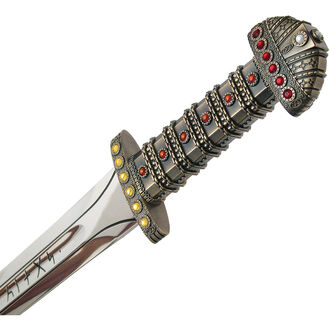 Community content is available under
CC-BY-SA
unless otherwise noted.